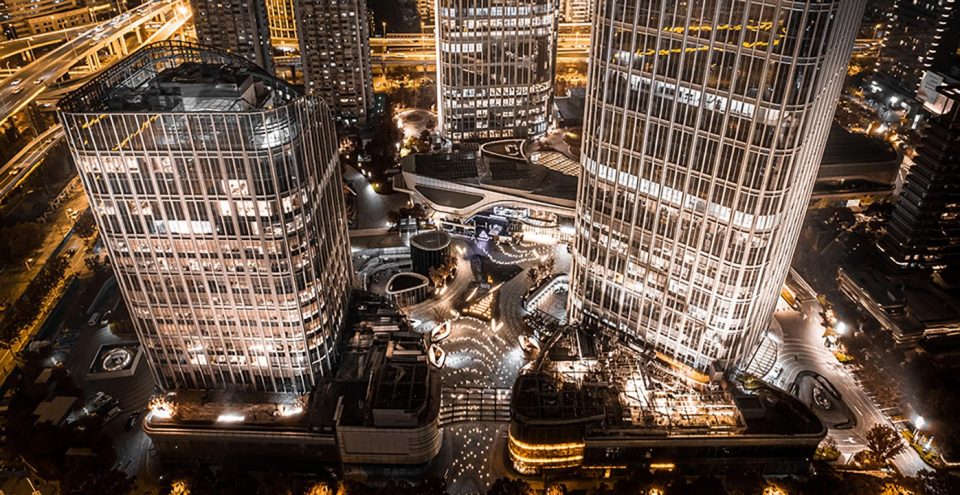 Brookfield Properties, one of the world's largest real estate managers and investors in renewable energy, has leveraged the Akila digital twin platform to pioneer the world's first RESET Waste program at their One East property in Shanghai. This strategic collaboration aims to empower tenants in measuring and monitoring their carbon emissions with an innovative waste-to-carbon tracking program within the Akila Environment SUITE. By digitalizing waste management with Akila, Brookfield is taking proactive steps to reduce landfill-bound waste and reduce their Scope 3 emissions.
Why digitalize waste management?
Although it sometimes goes overlooked as a source of emissions, waste is actually the second largest contributor after energy, due to the methane created while it decomposes in landfills and greenhouse gas emissions from incineration. According to the world bank, 11% of global methane emissions come from landfills. Additionally, the energy consumed in waste management and transportation, along with the production and disposal of plastics, further amplifies the carbon footprint of waste.
Digitalized waste management offers a solution to reduce the carbon impact of waste. By implementing technologies like digital twins and IoT devices, waste tracking and management becomes more efficient. Digitalization enables better data collection, analysis, and visualization, which paves the way for action.
With improved transparency and accurate data, waste can be managed more effectively, enabling targeted reduction strategies on the purchasing and consumption side, as well as on the disposal side such as recycling and composting. Digitalized waste management facilitates the diversion of waste from landfills, reducing the carbon emissions associated with waste.
Smart waste manage
After getting the site set up with the Akila platform and Environment SUITE software, our deployment engineers installed IoT-based smart scales that send real-time data into the platform, visualized in dashboards. This unlocks some powerful data:
First, it enables precise identification of waste sources by tenant or floor
Second, it allows the categorization of waste during weighing
Third, this waste is converted to carbon emissions
All data is centralized in the Akila platform and simultaneously shared with the RESET Cloud, facilitating third-party auditing and benchmarking. Then, Brookfield can leverage this data to drill down into their data to make action plans to reduce the amount of waste in different categories. With the data and analytics dashboarding, Brookfield can monitor and measure the results of these actions and continue to optimize their waste management operations.
What Akila ultimately delivers is transparency, traceability, and traceability.
What is RESET waste?
Akila's waste-to-carbon program provides a transparent and fair platform for landlords to anonymously rank and benchmark their tenants' performance through the RESET Leaderboard. This approach creates a powerful incentive for tenants to reduce their carbon footprint from waste actively, ensuring they meet sustainability targets and comply with environmental reporting requirements.
With the RESET Waste certification, Brookfield demonstrates its commitment to driving sustainable waste management practices and carbon reduction. Integrating Akila's advanced digital twin platform enables Brookfield to set an industry benchmark in environmental stewardship. This collaboration not only benefits Brookfield as a client but also emphasizes Akila's dedication to delivering innovative solutions that support clients' sustainability goals within the built environment.
Taking the next steps to net zero
As the waste-to-carbon program continues to progress, the joint efforts of Akila and Brookfield are expected to uncover further opportunities for process improvement and waste reduction. Through this pioneering initiative, both parties are at the forefront of waste management and carbon emission reduction, inspiring others in the industry to follow suit.
Akila and Brookfield's collaboration highlights the importance of the RESET certification as a benchmark for transparency and accountability in waste management and carbon reduction efforts. By leveraging the capabilities of Akila's digital twin platform and the implementation of RESET standards, both parties showcase their commitment to driving sustainable practices and shaping a greener future.
Akila and Brookfield are leading the way in sustainable waste management, demonstrating how collaboration and innovative technologies can drive positive change within the built environment.