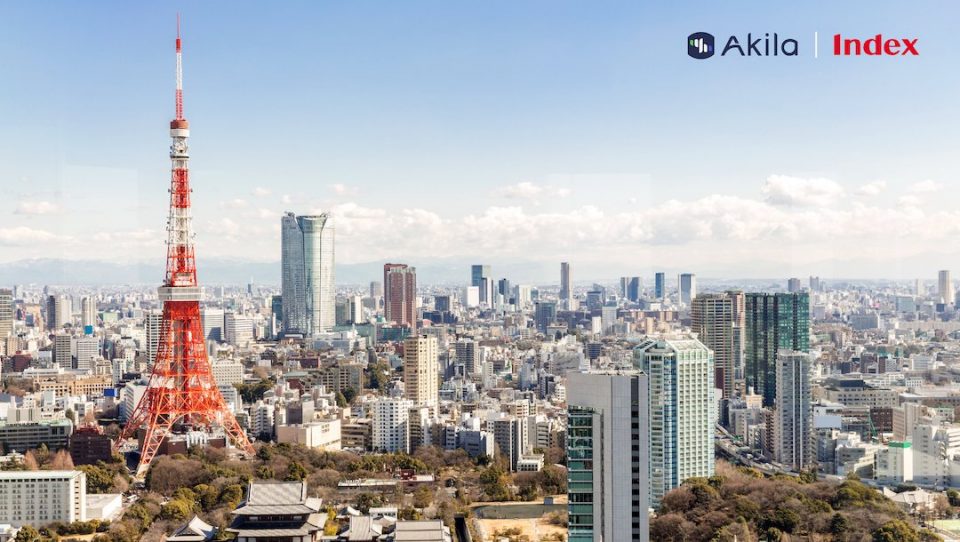 Akila is excited to unveil our new partnership with Index Facilities, a division of the Index Group in Japan. This alliance signifies a key milestone in our mission to offer transformative Software-as-a-Service (SaaS) solutions to global businesses. With this collaboration, we aspire to broaden the accessibility of our state-of-the-art software solutions, empowering diverse organizations across various industries.
Spotlight on Index
Index Facilities is recognized for its proficiency in built environment projects and overall facility management. Boasting an impressive track record in project management, Index Group contributes invaluable insights and boasts a robust network in its field. Their dedication to rendering exceptional customer experiences harmonizes seamlessly with our core values.
One key concept that drives Index Group's corporate culture is "SHIKKAI", a term originating from the Japanese kimono industry. It describes an individual who takes on the multiple roles of producer, creative director, and sales and production manager to coordinate the approximately 40 processes involved in creating a kimono from a roll of cloth.
For Index, SHIKKAI represents respect for diversity across genders, ages, races, cultures, regions, and occupations. It is their embodiment of Japanese-style project management, characterized by optimum resource allocation, total coordination, and a strong commitment to compassion, consideration, and integrity.
Mr. Kimikazu Uemura stated that Index is "honored to be partnering with a reputable and forward-thinking company like Akila. Together, I am confident that we can create a positive impact for customers, such as cost optimization for energy management, compliance with regulations, and visualization in Facilities Management throughout various industries. As a result, our effort will contribute to promoting carbon neutrality and the Sustainable Development Goals (SDGs) in Japan by reducing the carbon footprint of facilities."
Our partnership with Index Group strengthens our ability to cater to the unique requirements of businesses in Japan. Their local expertise allows us to gain a deeper understanding of the challenges faced by organizations in that region, ensuring our software solutions are tailored to meet their specific needs. Together, we aim to create a powerful synergy that drives success and provides a competitive advantage to our customers.
Driving global access through strategic partnerships
At Akila, we are staunch believers in the power of alliances. Such strategic collaborations are integral to our business model, enabling us to broaden our software's global accessibility. By aligning ourselves with resellers like Index Facilities, we can penetrate new markets and engage with an expanded spectrum of businesses. As a result, organizations worldwide can benefit from our digital twin platform and portfolio of app SUITEs, driving their digital transformation to accomplish their strategic objectives.
Through these reseller partnerships, we aim to broaden our footprint in pivotal regions and sectors. By capitalizing on the established networks and market acumen of our reseller partners, we can effectively infiltrate new markets and reach customers who might have been previously unaware of our solutions. This increased accessibility empowers us to serve a diverse range of organizations, equipping them with the necessary tools to triumph in today's digital landscape.
Collaborating for smooth implementation and support
In this cooperation, Index Facilities will operate as a trusted distributor and implementation specialist for Akila's software solutions. Utilizing their extensive industry expertise, they will facilitate seamless implementation, deployment, and ongoing support for our advanced SaaS products. Their devoted team of professionals has profound knowledge of the Japanese market, ensuring that customers receive localized support and customized solutions that tackle their unique challenges.
With our reseller partners functioning as an extension of our team, businesses can anticipate a smooth transition to our software solutions. From the initial consultation to full-scale implementation, our reseller partners will collaborate closely with customers to comprehend their needs and provide support at every stage. This cooperative approach guarantees that businesses can optimize their operations and achieve their digital transformation objectives effectively.
Facilitating success for our customers and Akila
This partnership heralds an exciting step for customers in Japan and the growth of Akila. It demonstrates our dedication to broadening access to our innovative software solutions, empowering organizations of all sizes across various sectors. Through this collaboration, businesses can leverage our advanced SaaS products to streamline their operations, augment efficiency, and secure a competitive advantage.
As we continue to expand, these partnerships fortify our commitment to delivering exceptional value and driving digital transformation globally. We are enthusiastic about future prospects and look forward to working closely with the Index Group and our customers to attain mutual success.
In conjunction with our reseller partners, we are confident that we can make a significant impact on businesses, aiding them to thrive in the rapidly evolving digital landscape. By broadening our reach and delivering comprehensive solutions, we enable organizations to embrace the future and unlock their true potential. Together with Index Group, we are not only extending our product reach but also embedding the concept of SHIKKAI in our operations, further enhancing our commitment to diversity and comprehensive project management.