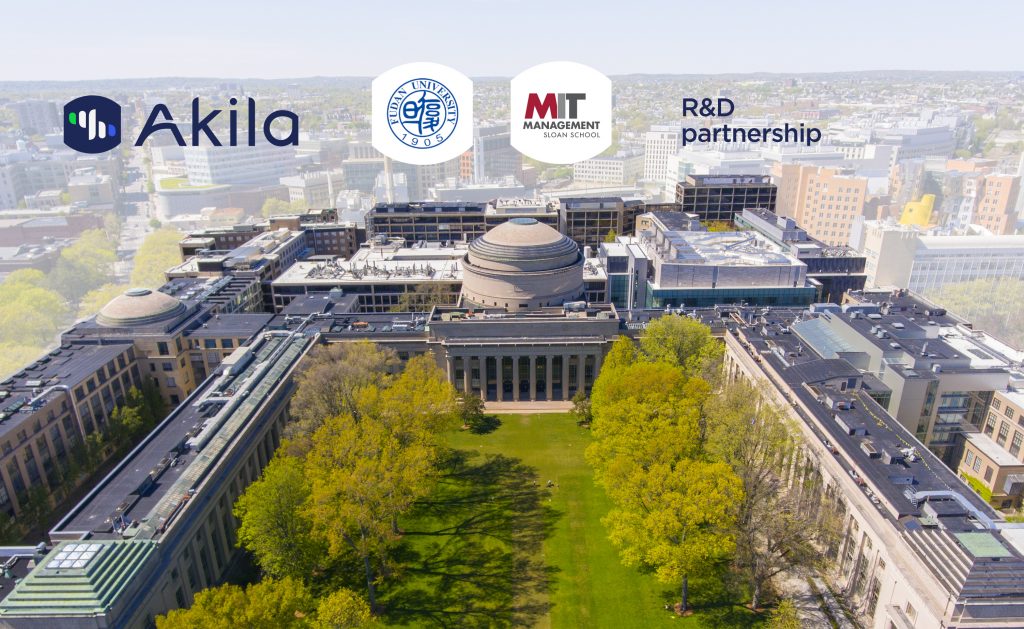 As a startup dedicated to joining the best ideas in technology, sustainability, business and the built environment, Akila believes it is critically important to forming collaborative partnerships with top universities and organizations around the world. Akila Institutions is a series looking at these partnerships, focusing this week on Fudan – MIT China Lab between two legendary universities: Shanghai's Fudan University and Boston's MIT.
Fudan-MIT China Lab: joining the best business minds in the US and China
Among all the Innovation Labs under the Fudan MBA program, Fudan – MIT China Lab is uniquely administered by both Fudan University and MIT Sloan School of Management. Representing business schools whose alumni include the leadership of Microsoft, Ford Motors and Hyundai, the Lab makes an annual selection of innovative businesses in China and abroad, working closely with them on business analysis and case studies. Over the past 17 years, international MBA students have conducted more than 284 projects through different Labs, collaborating with 232 leading companies.
Akila joined the ranks of this club for the second year, whose alumni include MSD, Schindler and Takeda. This year, Fudan – MIT China Lab opted to do an in-depth study of Akila's EV charging project, echoing the increasingly important topic of ESG in the business world. This, it was felt, provided MIT and Fudan students with a valuable opportunity to study an emerging trend in the EV industry – the emergence of the buildings sector as a leading player in charging-station management and optimization.
Bringing first-hand field experiences to academia
EV charging management is a growing area of focus for Akila, whose team has recently launched its EV projects with Haikou Municipal Transportation, Qingdao Innovation Center, and the Aden NXpark (formerly known as Smart Park) in Xi'an. Using the Akila platform to integrate facility and EV charging management systems, early projects have found increased reliability, availability and efficiency of high-quality energy on-demand, as well as trackable sustainability through the whole process.
It has been estimated that with China accelerating its electric-vehicle transition over the years 2024–2035, economic benefits totaling approximately $445 billion are to come. Already, the market has seen 2.22 million EV charging stations already installed in China with exponential growth expected in the future. Optimizing this capacity, with the building sector playing a leading role, will hold the key to sustainability and economic prosperity. Students joining the Fudan – MIT China Lab, who will form the business leaders of the 2030s and 2040s, were able to witness this up close and side by side with the Akila team.
Furthering collaboration in the global reach
Apart from Fudan – MIT China Lab, Akila has also established partnerships with some of the most prestigious universities around the world, including Sciences Po Paris, SJTU Paris Elite Institute of Technology (SPEIT), Sino-European School of Technology of Shanghai (UTSEUS) and Hanoi University of Science and Technology.
In the following months, we will continue profiling our collaboration with different universities and sharing the stories of nurturing young minds and future leaders. Stay tuned for the next installment of Akila Institutions series!