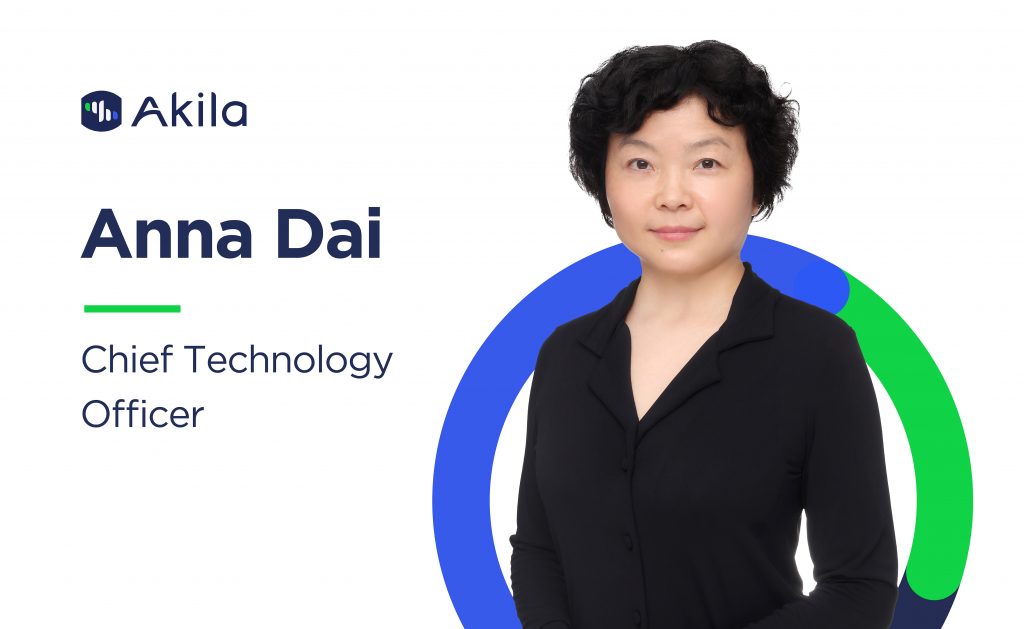 Shanghai, China — Akila has appointed Anna Dai as its Chief Technology Officer (CTO). Under Ms. Dai's leadership, Akila will accelerate its output of top-notch technological innovation.
Over the past 20 years, Ms. Dai has been working with leading prop-tech companies and achieved great success with Reinvent Ventures, WeWork, Blackboard, and Autodesk. She has built a career in engineering management and product development and is especially skilled at driving organizational transformation in an agile and multicultural environment.
As the new CTO of Akila, Ms. Dai will oversee the building of a more robust and people-centric software development team and the development of value-driven solutions that decarbonize the built environment and optimize ESG reporting.
"Having Ms. Dai onboard opens a new chapter of Akila's development. Her profound knowledge in prop-tech and engineering will take Akila's technological capability and product excellency to the next level and help her prepare for fast expansion on the international markets," commented Philippe Obry, Akila Co-Founder and General Manager, "but what is more impressive to us is Ms. Dai's passion and determination to combat climate change through innovations, which is perfectly in line with Akila's mission and vision. We are excited to have her join our team and pass her personal values and impact not only on our team but also on our clients and partners."
Anna Dai noted, "Twenty years working in prop-tech and software has given me the chance to see so much exciting evolution in the space. When I learned about Akila, I felt I had a truly unique opportunity to apply all of these lessons at an unprecedented scale, covering the whole scope of the built environment, with a maximum positive impact on the environment and human wellness."