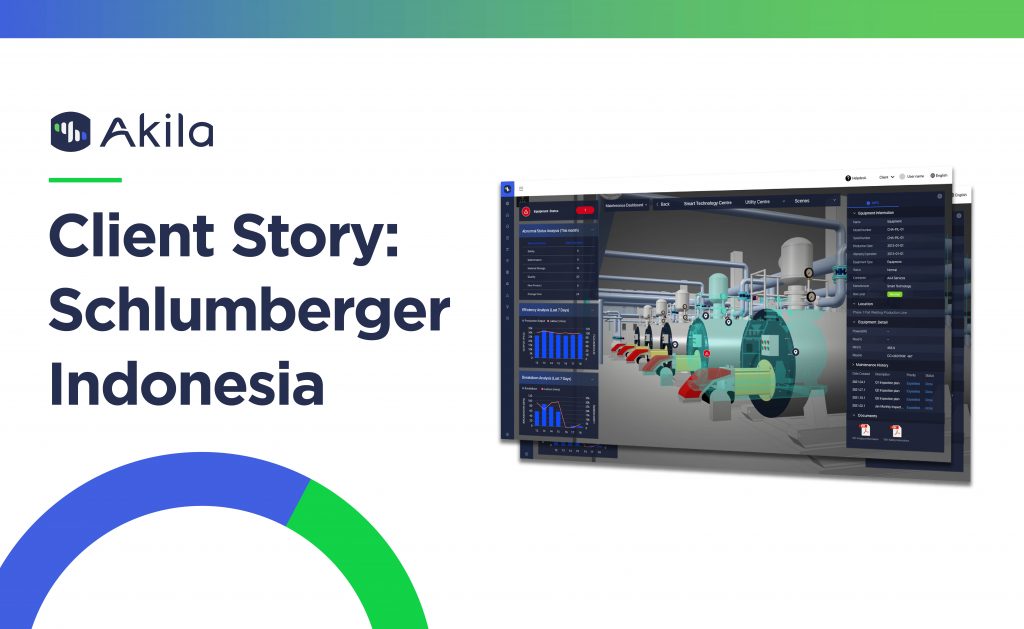 Around the world, digital twins are being leveraged to help facilities – and the teams who operate them – work at a higher level of efficiency and keep site performance at its peak. Schlumberger, the world's largest oilfield services company, is exploring how it can harness the power of the Akila digital twin platform to digitalize its sites across China and Southeast Asia, improving asset operations, enhancing maintenance management and accelerating its ESG roadmap. Let's take a look at one such site, Schlumberger's 3.5-hectare maintenance workshop in Rumbai, Indonesia.
Digitalizing SOPs, inspections and maintenance planning
Following the successful deployment of the Akila Asset module at the Rumbai maintenance workshop, Standard Operation Procedures (SOPs), inspections and maintenance plans are now fully digitalized and integrated. At every level, operations are being streamlined. On-site workers no longer need to rely on their physical maintenance job cards to write down, track and review every work order. The maintenance managers are better equipped to perform consistent and efficient maintenance management at a strategic level.
The entire digitalization process – including the initializing of the digital twin platform and the Asset Module – was completed within 6 weeks. Here's what it took to get the Rumbai maintenance workshop up and running with Akila:
Registering and digitalizing every asset within the workshop to the Akila platform, covering 12 buildings and equipment such as HVAC, lifting equipment and electrical systems
Uploading complete equipment data to the cloud; Historical and real-time data has been recorded and applied for maintenance analysis and planning
Customizing mobile services that streamline conversations between teams – maintenance managers can now guide on-site technicians via a mobile app and digital work orders
Building digital performance dashboards to help comply with maintenance management reporting KPIs, deploying inspection and maintenance services and forming the basis for scientific performance evaluation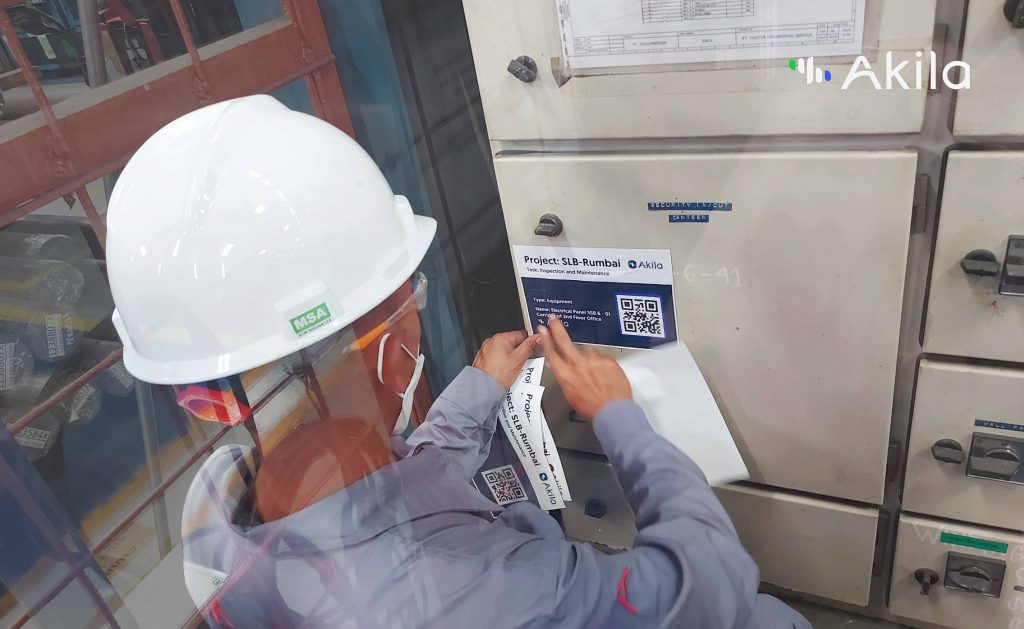 Streamlining multi-site maintenance management
To date, the Akila Asset module has been deployed at Schlumberger's two sites in Indonesia – the Rumbai base and the Duri base. Digitalizing and integrating on-site performance data with the same standards, Akila empowers the site managers to realize efficient multi-site management by ensuring the alignment and consistency of both sites in regard to maintenance management. This enables benchmarking between sites and supports full flexibility in staffing.
Additionally, the site managers can now follow real-time situations down to a single work order without having to physically transit between sites, eliminating costly travel time and reducing emissions.
Integrated maintenance leads to sustainability
Digitalized, integrated and efficient maintenance management unlocks value in operations beyond just lower operating costs. Reducing inefficiencies naturally increases sustainability. For example, the extension of asset lifespan directly results in less resource expenditure, energy usage and waste production. According to recent data, a preventive maintenance program can achieve an average of 20% savings in raw material usage terms.
In addition, the deployment of digital twins for maintenance management lays a solid foundation for digital twin-based energy management. By registering, monitoring and managing energy equipment, such as HVAC systems, portfolio managers can improve air quality, reduce emissions and reduce waste.
More on-site deployment
With the success of the two sites in Indonesia, Akila is currently working with Schlumberger in two other Asian countries, across seven industrial sites. Akila's digital twin solutions are helping drive Schlumberger's sustainability initiatives, making it easier for them to track and manage on-site data, streamline their ESG reporting and implement decarbonization actions.
Besides Schlumberger, Akila has been continuously building its deployment capacity across the globe. Digital twin technologies are empowering multinational portfolio owners to make data-driven decisions and reach their sustainability goals. Akila is leading the way in the maintenance management industry revolution, powered by new technology and with the help of facility owners, managers and technicians. We look forward to welcoming your company along this journey with us.