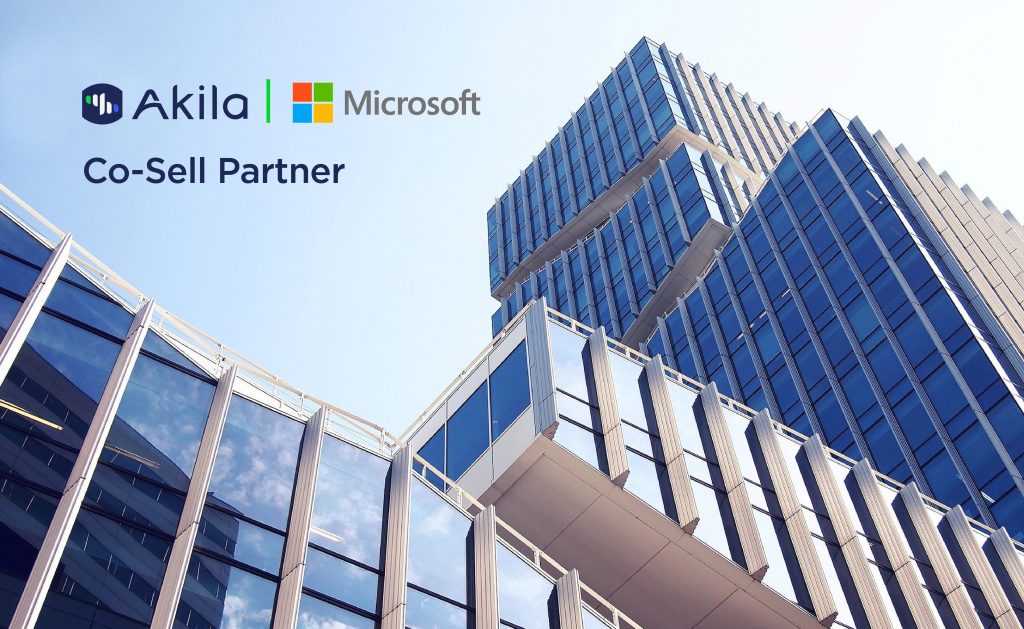 Akila, an ESG-first digital twin platform for the built environment that was recently selected as a member of the World Economic Forum's 2022 Technology Pioneers cohort, has formalized its partnership with Microsoft and achieved "IP Co-Sell Ready" status in China, Japan, Korea and Southeast Asian countries.
As an "IP Co-Sell Ready" partner, Akila will work in collaboration with Microsoft to sell its digital twin solutions through Microsoft's global partner ecosystem and can take full advantage of its resources to drive business growth and profitability.
Microsoft's Co-Sell Program selects tech companies that can provide the best-in-market solution for the customer. The program enables its partners to create a collaborative sales strategy and scale their reach globally. To co-sell with Microsoft, partners need to go through Microsoft's strict criteria of demonstrating that it has a commercial-ready solution, an engaged sales team and a strong go-to-market strategy.
The partnership between Akila and Microsoft is long-term and continuously evolving. From early in its development, Akila was built on top of Microsoft Azure infrastructure, providing a peerless management tool for portfolio owners and operators that translates directly to greater transparency of ESG reporting and enhanced planning of carbon reduction. Empowered by Azure services, Akila plays to its strength, leveraging Microsoft's secure and robust distributed systems architecture to maximize operational efficiency, reduce costs and better engage clients and occupants:
Data Security: To guarantee a secure data platform for clients, Akila has built a secure pipeline from device to hub to cloud leveraging Microsoft's Azure IoT Edge and IoT Hub services. The Akila platform is built in full compliance with the data protection policies in all serving countries.
Global Interoperability: Regardless of location, the Akila platform automatically consolidates data from each site according to internationally recognized reporting frameworks. Backed by Microsoft Azure, Akila has launched its ASEAN data center and asean.akila3d.com early this year.
Customizable Services: Empowered by Microsoft Power BI, Akila offers a powerful solution – customizable, multi-dashboarding for sites and provides the appropriate KPIs in the relevant framework for use. Akila is localizable and customizable to better respond to the differentiated needs of the clients.
In addition to technical collaboration with Microsoft, Akila has also become a partner of the Microsoft Sustainability Center of Excellence. Since March, Akila has been in ongoing dialogue with leaders and experts from the Microsoft sustainability community and is proud to share knowledge, experience and vision about how Akila continues to innovate in the ESG and decarbonization for the built environment.
The recently achieved co-selling status, as a step further, is in line with Akila's value and strategy – to deliver with partners a holistic and value-driven solution suited to customers' needs and achieve mutual success. Akila is excited to collaborate with innovative players in the Microsoft ecosystem and bring its profound expertise and field experiences in ESG and decarbonization to the community.
Sharing the same values and vision, there is no doubt that Akila will continuously deepen its partnership with Microsoft on a global scale and accelerate the realization of its commitments to the grand ESG roadmap.