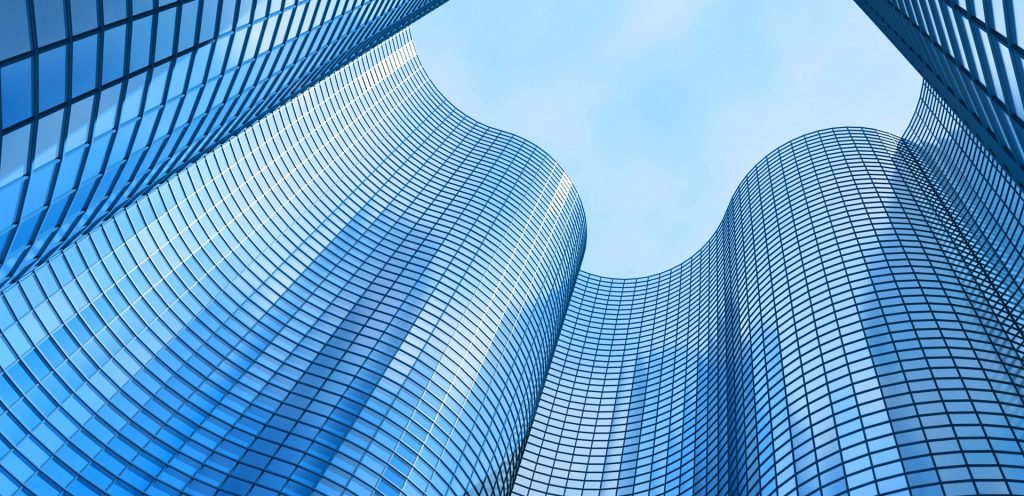 2022 was an incredibly eventful year for digital twins, ESG, and decarbonization. It was also an incredible year for Akila – starting off with a bang by being chosen as a World Economic Forum Technology Pioneer. Around the rest of the world, there were non-stop developments that will shape how businesses, investors, and consumers approach them over the next year. In some areas, there were some slight setbacks, but generally, the trends were positive.
One trend that we are seeing emerge is that these three topics are becoming less and less distant from each other as the market becomes more educated. That is to say that business stakeholders and regulators are looking at things like transparency, data security, carbon emissions, employee and occupant wellbeing, and community impact more holistically. Digital twins and digitalization platforms were at the center of this discussion – since there is virtually no other way to accurately collect and centralize the data from all these sectors without it.
Although this trend is starting to become more visible, there is still a long way to go to realizing a global business ecosystem capable of reaching net-zero carbon and the 1.5°C target. However, there have been several important developments that show that it is headed in the right direction.
Global commitments to carbon reduction and climate action
COP27
At the 27th Conference of the Parties (COP) in November 2022, 193 representing parties from around the world met to accelerate the implementation of climate plans and the goals of the United Nations Framework Convention on Climate Change (UNFCCC).
The findings from the Emissions Gap Report 2022 prior to the meeting were not optimistic, finding that the progress towards meeting the 1.5°C goal from the Paris Agreement was not on track. The meeting also did not result in any concrete action plans or commitments for the coming years, although there was agreement on how this action plan might start to take shape: accelerating the deployment of "transformative" technologies and the rollout of more green financing.
How Akila is helping businesses decarbonize in 2023
In 2022, Akila was proud to join the Business Ambition for 1.5°C and support emissions reductions in line with the Science Based Targets Initiatives Net-Zero Standard as well as the UNFCCC's "Race to Zero" campaign. These commitments are essential to our mission to help businesses decarbonize through digitalization.
The construction and operation of buildings together account for 40% of global greenhouse gas (GHG) emissions, with most of that coming from operations! The Akila platform gives businesses and building managers a path toward carbon reduction by optimizing the lifetime operating efficiency of greenfield and brownfield sites. By reducing the carbon footprint of our client's buildings and facilities, we are contributing to the fight to keep global warming at 1.5°C above pre-industrial levels.
ESG: corporate action and investor reactions
Technology is the answer to meeting ESG requirements
A 2022 Deloitte survey of publicly traded companies uncovered some very important data regarding how businesses are responding to the need to track, report, and improve on ESG metrics. Almost every surveyed firm – 99% of respondents – is somewhat or very likely to invest more in ESG-focused technology over the course of 2023. Furthermore, many companies (62%) are taking proactive measures to prepare for increases in requirements from rating agencies. A majority also report leveraging multiple standards or frameworks for disclosures.
Misalignment and misunderstandings of ESG standards
The lack of unification in reporting standards is a recurring theme this year in the realm of ESG. In what has been called "aggregate confusion," business stakeholders and investors are unhappy with the amount of divergence between the varying different rating standards in terms of measurement, scope, and weight. Furthermore, many investors are unsatisfied with rating standards that they believe are too narrow.
It's not just investors that are scrutinizing these ratings. In response to a massive rise in sustainable investments ($2.7trn in more than 2,900 ESG funds), regulators such as the SEC are putting their eye on the growing amount of ESG funds to root out "greenwashing." Many of these funds are being investigated to ensure that the underlying investments follow proper policies to be labeled "sustainable." In fact, Goldman Sachs Asset Management was fined $4 million for failing to do so this November.
At the same time, there are also signs that many investors do not fully trust ESG metrics as a solid stand-in for risk aversion, as investors pulled more money out of funds labeled sustainable than they have in a decade due to ongoing global political and economic crises.
Although there have been some setbacks in the world of ESG – driven partially by a lack of understanding and partially by global events – the numbers show that investors are still more serious about ESG than ever with 62% (a 4% increase from 2021) of investors and service providers integrate ESG principles into their portfolio strategy according to a Pitchbook survey.
How Akila is making ESG goals more attainable in 2023
A key feature of the Akila platform has always been dashboards for monitoring and tracking ESG performance metrics – especially as it relates to emissions. Last year we improved this feature by developing carbon accounting features inside the Akila platform to track scope 1 & 2 emissions. In 2023, we are working on expanding this to account for scope 3 emissions as well.
Our ESG experts work hard to help clients cut through the noise to focus on measuring the most accurate and relevant information possible, and by integrating data collection relevant to a range of ratings and standards to meet the need to centralize diverse data sets.
Akila's mission is to improve ESG performance and reduce ESG risks for our clients, which fits with our larger vision of aligning sustainability with profitability. Our efforts to do so last year earned us the Solar Impulse efficient solutions label. The organization recognized Akila's potential to meet one of its core missions of aligning profitability and sustainability by optimizing operational efficiency and Total Cost of Ownership (TCO) of buildings and assets.
Digital twins, data and cybersecurity
Exploding interest in cybersecurity & digital twins
2022 saw rising attention on both digital twins and cybersecurity. According to a survey by the Capgemini Research Institute (CRI), 69% of the more than a thousand organizations plan major overhauls to their cybersecurity. Over 80% of those organizations have ongoing digital twin programs and the remaining 20% are planning to implement one. Furthermore, more than half (55%) consider digital twin as critical to their digital transformation.
This survey is backed up by market growth as well. As of this year, the digital twin market is valued somewhere around $8 billion (or more according to some research firms such as IMARC Group and Mordor Intelligence) and is expected to continue to grow at a CAGR of 30-40% or higher through the end of the decade. The same goes for cyber security with a CAGR of 10%+.
Cybersecurity & ESG
With a rise in ransomware attacks in recent years, cyber security is being looked at more as a core pillar of risk mitigation. Breaches in cyber security erode the trust of all stakeholders in an organization, from investors to employees to customers. The damage caused by cybersecurity incidents touches on every pillar of ESG. In fact, according to RBC Global Asset Management Responsible Investment Survey, asset managers rank cyber security as their second biggest concern among ESG-related themes.
Although cyber security is not officially its own pillar in ESG, it is starting to converge more with the other established three. Governmental organizations like the European Union and SEC are already pushing for more aggressive cybersecurity regulations and transparency. Organizations are already responding as well, implementing measures such as Zero-Trust, Cybersecurity Mesh, and bolstering digital supply chains.
How Akila is at the forefront of digital twins and cybersecurity in 2023
Last year, Akila deployed major projects for clients such as Ikea, Saint Gobain, Arkema, and Bollore. All these clients see digital twin technology as a core element in their digital transformation strategies, with operational efficiency, carbon reduction, and an optimized TCO as the most direct benefits of their adoption. Each of these organizations also sees the value in the wealth of data that can be uncovered with a digital twin, which can help with transparency to assist with decision-making and compliance – especially when it comes to ESG reporting. Likewise, collaborating with these firms will accelerate the advancement and development of the Akila platform to be the best digital twin platform for our clients.
Cyber security is also a top concern for our clients. It's also a cornerstone of our project deployment and operation. That is why Akila uses Microsoft Azure to collect, process, and store data. Azure uses highly certified cybersecurity practices, with features for users such as Defender for Cloud, as well as a $1 billion USD per year budget on cybersecurity and physical security. Akila also relies on our own cybersecurity experts to design IoT architecture solutions for our clients, including local Edge networks that operate in isolation from the internet.
Are you ready for 2023?
With the start of the year comes the rush to finalize business plans, budgets, and objectives. Many organizations will be thinking about how to take steps to start improving the way their facilities operate, especially regarding sustainability, ESG performance, digital transformations, and cyber security. It can be a daunting challenge for businesses at any stage of digitalization or any level of sustainability to make a plan that can also deliver an ROI. But it can be a lot easier with Akila.